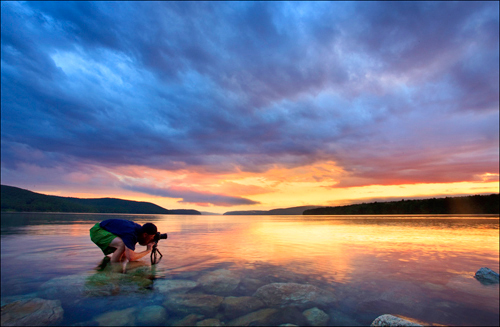 Intro to Landscape/Nature Photography
October 2022 (Oct 29-30)
Sat/Sun 9am-5pm
(with possible sunrise shoot -weather permitting)
COST $250.00 (Deadline: Oct 15th)
This workshop is for people who are interested in learning how to use a 35mm DSLR camera as a creative tool for capturing the magic of the natural world. Course content focuses on image capture and will include the technical concepts of manual exposure photography, composition, using your light meters, lenses and accessories, and choosing the right lighting conditions for photographing the natural world. The content will be presented in a classroom (lecture/slide presentation) format. Students will then have an opportunity to practice concepts, while receiving individual instruction, during field practice sessions. Students will receive a workshop packet covering all workshop content for future reference.
Students must have a 35mm DSLR camera and a willingness to walk aimlessly into the forest.
For more information feel free to contact Patrick directly.
Individual Workshops are also available. Please contact me with questions and rate information.
To register for the "Intro to Landscape/Nature Photo" workshop click the "add to cart" button below, or feel free to contact Patrick.
Itinerary packets will be mailed upon registration.
Space is limited to 12 students per workshop and workshops fill up fast so, early registration is recommended